Yet another busy and frenetic few weeks in education technology means our latest EdTech news roundup is jam-packed.
We kick things off with a brief look into some of the top news at this year's Collision Conference in Toronto and dive into some interesting trends in the K-12 tech realm, including insights in device lifecycle management and a look into growing cyber security concerns for K-12 leaders.
Edusity on the Ground for Collision Conference Toronto 2023
With tech giants from over 115 countries and 36,000-plus attendees at this year's Toronto iteration of Collision Conference, there was no shortage of hype surrounding three days of "The Olympics of Tech." Investors, partners, startups, journalists, and general attendees descended on downtown Toronto, Ontario, Canada, at the end of June to bring together a cutting-edge group of tech minds from around the world.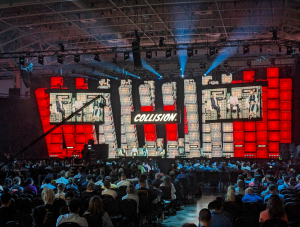 One of the main takeaways and hot topics from this year's conference was the rapid growth and obvious impact on our daily lives stemming from the boom of artificial intelligence. While the benefits of AI are seemingly endless, the main message at Collision coming from tech and marketing leaders was that the human side to marketing and content creation is still essential – for now.
AI was discussed, mentioned, and presented on throughout the week. The consensus was at the end of the day we must continue to be weary of how quickly we shift to a daily reliance on AI, not only in the tech market but in all aspects of how organizations run their daily operations.
Edusity was lucky enough to have a small team on the ground in Toronto for the week's festivities, covering the happenings of the conference live. You can visit our social channels for more coverage.
K-12 Leaders Remain Focused on Beefing Up Cyber Security Protocols
Millions of students have been impacted by major cyber security breaches at K-12 institutions across North America over the past handful of years. Thankfully, it isn't going unnoticed by those responsible for protecting schools' networks.
For a fifth consecutive year, cyber security and risks facing K-12 IT departments has topped the Consortium for School Networking's State of EdTech Leadership survey. Despite its obvious importance, only a third of the 1,200 respondents report their district having the correct tools and funding to combat the growing issue of cyber threats. In fact, only 12 percent of those surveyed indicated their district had any funding for cyber security.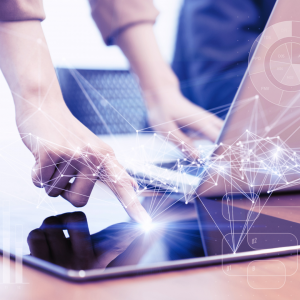 The growing number of attacks on K-12 networks is alarming, but the fact there is such a gap in resources is equally concerning. Teachers and administrators cannot do this alone, there needs to be continued calls for support at the federal level to ensure these districts and schools have the funding they need to protect the data and devices of their faculty and students.
We will continue to monitor this topic as it develops.
E-Cycling: Sustainable Decommissioning of School Devices
The mad dash to push learning online in the response to the pandemic created a number of obvious challenges to the teaching and learning framework. Now with 2020 firmly in the rearview, some new challenges are on the rise when it comes to e-learning.
A staggering 77 percent of American K-12 schools took their classes online in response to the pandemic, resulting in millions of students working on tablets, computers, and other e-learning devices nearing the end of their lifespan.
On average, devices procured for education have a three-to-five-year lifespan, meaning most of those pandemic-purchased pieces of tech are now needing to be properly decommissioned – both for sustainability practices and for the personal protection of school and student data.
For the devices that cannot be salvaged or reused, many school boards are turning to a more eco-friendly approach of electronic recycling (e-cycling) to reduce their harmful impact on the environment. You can learn more about e-cycling and why you school might need to try it here.
The following two tabs change content below.
Flip Livingstone
Flip is a senior multimedia content creator and professional writer with a decade of experience in the world of sports media, lifestyle and wellness.
Latest posts by Flip Livingstone (see all)